hannah Skin Conditioner 125ml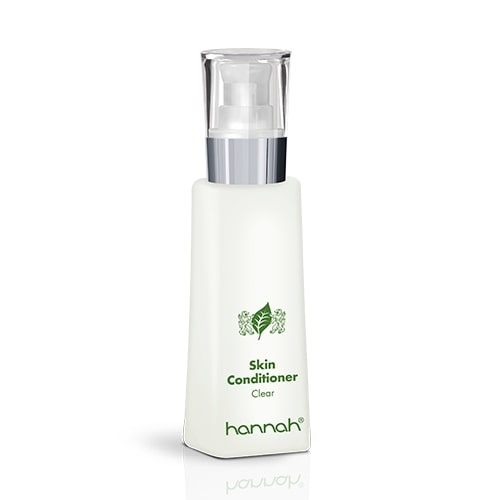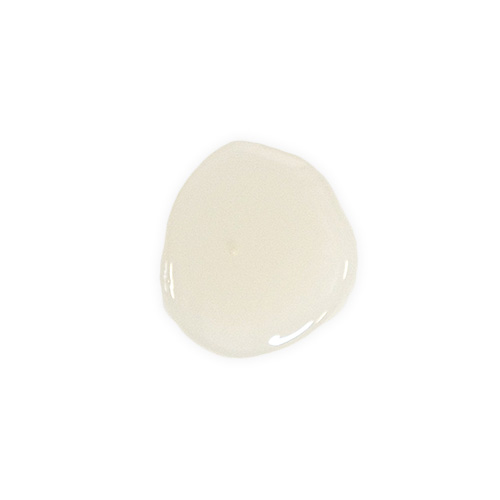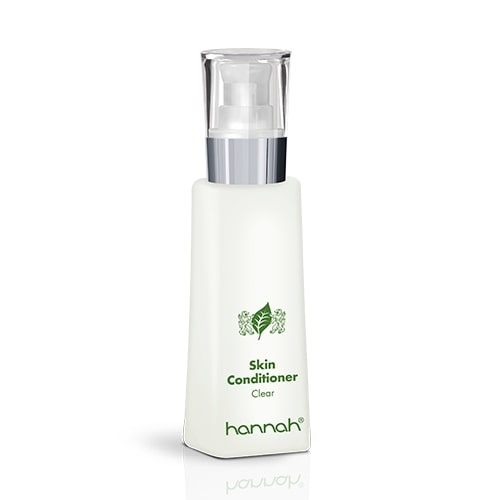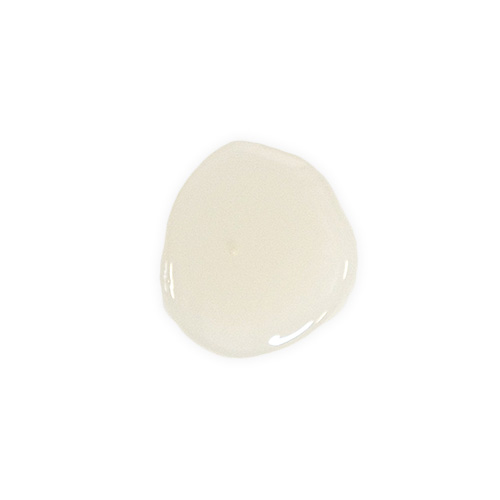 Skin Conditioner
Skin Conditioner is an intensive, allergen-free serum based on high-quality ingredients, including vitamins A, E and F, omega fatty acids and Golden Seaweed. This rich serum has been developed to generate an optimal recovery for every conceivable skin condition. The formula has been tested for various skin problems. Thanks to the sophisticated combination of skin-repairing ingredients, hannah Skin Conditioner has a protective effect against moisture loss and against harmful external influences.
Thanks to this serum, the skin is able to repair itself optimally and the aging process is slowed down. The sebum production is normalized and any disturbances in the fat metabolism of the skin are reduced. In addition to this intensive structural and visible skin improvement, hannah Skin Conditioner has powerful antioxidant and DNA protective properties. It is a perfect spa product in preparation for every new season, but can also be used daily under the hannah Clear Pure Cream, for demanding or tired skin.
Benefits of Skin Conditioner:
Contains high-quality ingredients
Protects against moisture loss and external influences
The skin is able to restore itself optimally
The ageing process is delayed
This is how you use Skin Conditioner:
After cleansing, spray hannah Sparkling Spray over the face a number of times, massage in and continue with hannah Skin Conditioner.
Then apply the hannah Clearity Cream.
This can take place in a spa form in preparation for each new season, but it can also be used daily for demanding or tired skin.
Product features
Gender

Women

, Men

, Teenager

Skin type

Aged skin

, Blemished skin

, Dry skin

, Sensitive skin

, Young skin

Skin problem

Acne

, Couperose

, Eczema

, Psoriasis

, Red skin

, Rosacea

, Skin Aging

, Skin irritation

Product line

Clear Line

Care objective

Calmed skin

, Improve hydration

, Recovery of the skin

, Reduce Pimples & Blemishes

, Reduces sebum production

, Reduction of wrinkles & fine lines

Suitable for

Face

, Neck & décolleté

Texture

Spray

Product characteristic

Vegan

Contents

125 ml

Packaging

Full Size

Brand

hannah

Key Ingredients

Escualeno

, Essential fatty acids

, Golden Seaweed

, Helianthus annuus seed oil

, Tocopherol

, Wheat germ oil