hannah Peel & Mask Set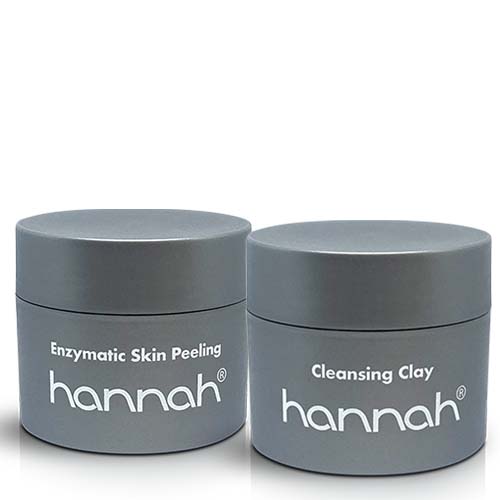 hannah Peel & Mask Set
With this Peel & Mask Set, you have everything you need to give your skin an extra thorough cleanse on a regular basis. This set includes:
Enzymatic Skin Peeling 65ml
Cleansing Clay 65ml
Enzymatic Skin Peeling
Removes dead skin cells from the stratum corneum leaving your skin instantly soft, smooth and refreshed. The pores are finer and the skin texture becomes smoother. Use this peeling 2 to 3 times a week for optimal effect.
Cleansing Clay
Detoxifies the skin in a very intensive way but still feels soft and mild. The combination of 2 types of clay ensures that the product effectively removes waste, impurities and excess sebum, leaving your skin looking healthy, radiant, pure and vital again!
Product features
Care objective:

Purifies the skin

, Reduce Pimples & Blemishes

, Reduces sebum production

, Reduction of coarse pores

, Smooth skin

Gender:

Women

, Men

Packaging:

Skincare set

, Duo

Skin problem:

Acne

, Couperose

, Rosacea

, Skin irritation

Skin type:

All Skin types

Suitable for:

Face