hannah Asolution Serum 30ml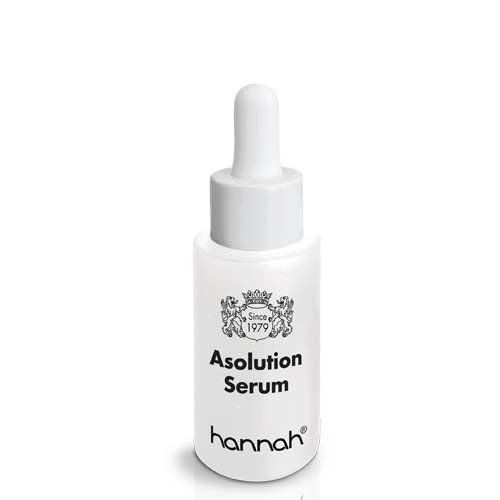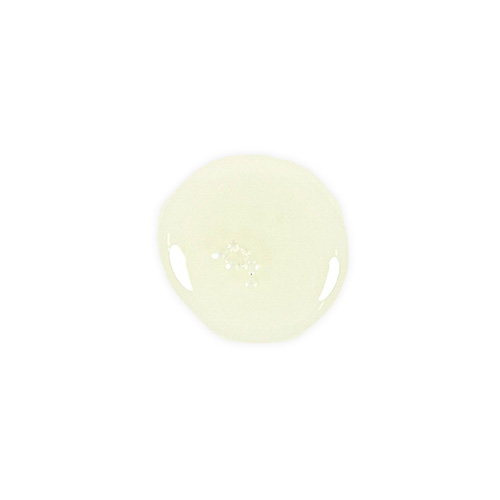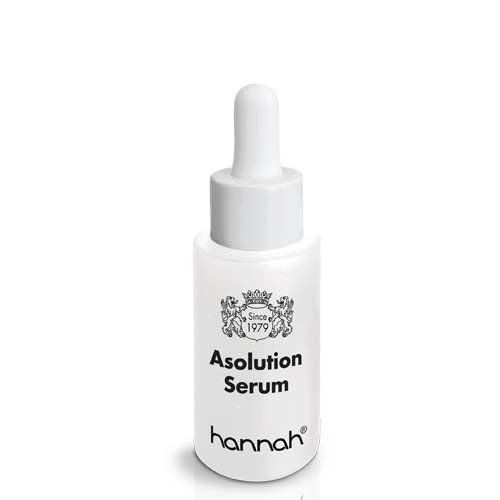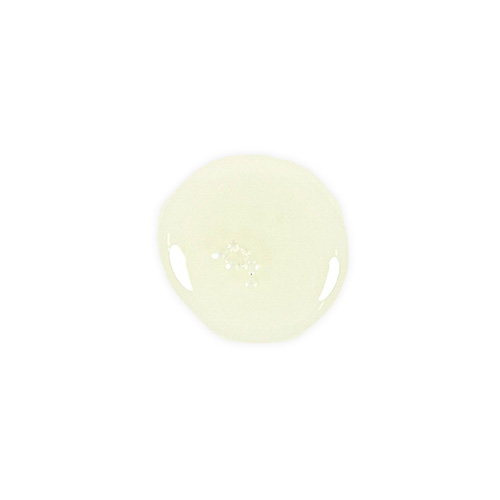 hannah Asolution Serum
This serum is a perfect and mild alternative to Retinol (Vitamin A) and improves the skin in several ways. Retinol can irritate and redden the skin, and the use of Retinol should be done very carefully. However, this serum is safe for the skin but still has the same benefits. With the Asolution Serum, you have a safe and effective alternative to Retinol.
The Asolution serum has been specially developed to make the skin firmer and more even. Therefore, this product ensures skin aging has less chance and contributes to an even complexion, extra vitality, and visible skin rejuvenation. In addition, impure skin benefits significantly from this product: it tackles acne and large pores and ensures that the skin looks fabulous, radiant, and fresh again.
The benefits of Asolution Serum:
Reduces wrinkle formation and fine lines
Stimulates cell renewal
Provides a robust recovery for (UV) damaged skin
Improves the natural skin barrier and skin resistance
Provides a healthier, more even complexion
Has a brightening effect on, among other things, pigment spots and other skin discolorations
Supports the treatment of acne and blemishes
How to use Asolution Serum:
Apply the Asolution Serum to cleansed skin. The Asolution Serum is a vibrant, economical product because of its concentrated composition. A few drops are already sufficient. Spread the serum over the face, neck and décolleté. Massage t, he serum until the skin completely absorbs it.
The Asolution Serum works perfectly with the hannah Brilliant Touch: a face cream that, like the serum, ensures a radiant, beautiful, and even complexion. These two products reinforce each other and ensure optimal results. Of course, you can also apply your typical day or night care after the serum.
So as you know, this serum is not suitable for use around the eyes. So, are you, in addition to the Asolution Serum, looking for good care for the skin around your eyes? Then take a look at hannah Juvi-Lite.
Active substances
The Hannah Asolution Serum contains the ingredient Granactive Retinoid. In combination with suitable actives, this active ingredient works just as well as vitamin A acid, which is usually only available with a prescription. However, the chance of skin irritation is much smaller with Granactive Retinoid. This ingredient counteracts fine lines and wrinkles, improves skin elasticity, and leaves skin feeling firm yet soft. It also enhances the structure of the skin and ensures finer pores. In addition, pigmentations and skin discolorations are tackled by Granactive Retinoid, which provides precise, even, and healthy skin.
In addition, the serum contains Ronacare AP. This ingredient protects the skin from UV radiation and other harmful external influences for a long time. This increases the skin's resistance and strengthens the skin's natural barrier.
We would also like to tell you more about the Ronacare Serene Shield. This ingredient has won international awards and is a star in reducing inflammation in the skin, among other things. It also balances the skin and ensures healthy skin flora. It regulates an excess of sebum and ensures that sebum production decreases. Ronacare Serene Shield tackles acne at the base. As a result, the skin becomes more even, pores become less visible, and the skin looks fresh and radiant.
In addition, the Asolution Serum contains several mild excipients, (vegetable) oils, and nourishing ingredients.
Skin type:
The Asolution Serum is suitable for sun-damaged skin with unwanted pigmentation, aging skin, and acne and impurities. This serum also helps restore the skin's volume and is, therefore, very suitable for mature skin that suffers from volume loss.
Product features
Gender

Women

, Men

Skin type

Aged skin

, Normal skin

, Oily skin

Skin problem

Acne

, Skin Aging

Product Type

Retinol Serum

Product line

Red Line

Care objective

Radiant skin

, Reduce Pimples & Blemishes

, Reduction of coarse pores

, Reduction of pigmentation and age spots

, Reduction of wrinkles & fine lines

, Skin Firming

, Skin tone improvement

, Smoother skin

, Stimulates cell renewal

Suitable for

Face

Texture

Liquid

Product characteristic

Vegan

Contents

30 ml

Packaging

Travel Size

, Full Size

Brand

hannah

Key Ingredients

Granactive Retinoid

, Ronacare AP

, Ronacare Serene Shield
---
Je hebt echt maar 3 druppels nodig om je gehele gezicht in te smeren. Voelt prettig en vooral niet vettig. Hoop dat de pigment vlekjes hierdoor iets minder worden