hannah Prepare Potion 45ml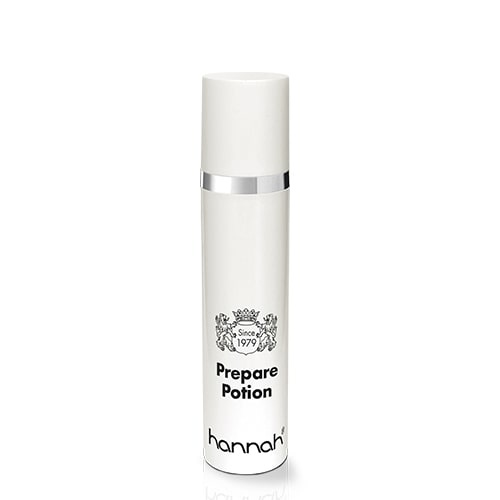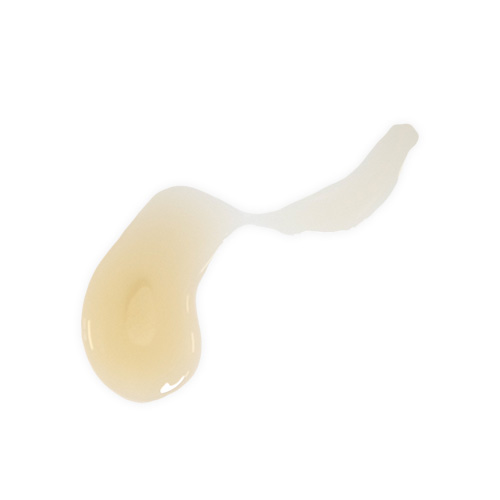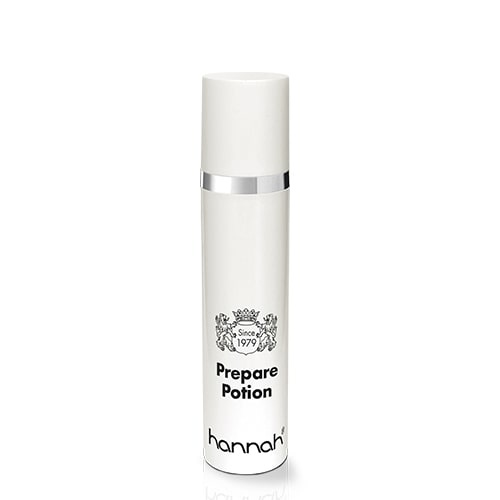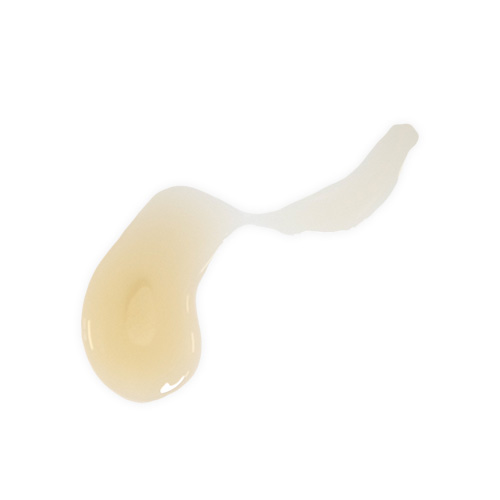 hannah Prepare Potion
Prepare Potion is a mild and effective formula that follows as an extra cleansing step on top of the hannah Cleansing Milk or Cleansing Oil. Prepare potion is an advanced product that prepares the skin, allowing it to take maximum advantage of essential active ingredients from skin-improving products. The nourishing products that follow after using the hannah Prepare Potion are exceptionally well-absorbed thanks to the formula so that they will generate even more intensive skin-improving results. hannah Prepare Potion is suitable for all skin types, depending on the use. It is also perfectly suitable for brightening the complexion, treating thickened skin, (hyper) pigmentation, acne, rosacea and for the treatment of dry, dehydrated (eczema) skin.
The benefits of Prepare Potion:
(Post)cleaning
Complexion brightening
Anti-inflammatory
Reduces redness
Mattifying & Smoothing
hannah Prepare Potion with mild exfoliants and power antioxidants
The composition of hannah Prepare Potion contains the natural exfoliant lactic acid, which smoothes the skin structure and has the property of eliminating fungi and yeasts (which can cause rosacea, among other things). It is also ideal for tackling pigmentation concerns due to its complexion brightening effect and has a natural moisturizing effect on the skin. The added Lactobionic Acid also acts as an effective, mild exfoliant and powerful antioxidant. It takes care
of a good moisture balance of the skin. Oleanolic acid is an extract from olive leaves that acts as a powerful antioxidant and has antimicrobial and anti-inflammatory properties. Nordihydroguaiaretic acid is the acid from the creosote bush and it also acts as a very powerful antioxidant to neutralize free radicals.
hannah Prepare Potion has a sebum-reducing and intensively restorative effect
The hannah Prepare Potion formula also contains the active ingredient Sebuless™, which is obtained from the Syringa vulgaris extract, better known as the 'common' lilac bush (from the 'olive family'). It reduces excessive sebum production, inflammation, hyperkeratinization and hyperpigmentation. It is also a very suitable ingredient to even out the structure of the skin, reduce sebum, to reduce (hyper) pigmentation and mattify oily skin. Vitamin B8
was added to keep the skin healthy, because this water-soluble vitamin plays an important role in the growth and repair processes of the skin.
How to use Prepare Potion:
Prepare Potion is suitable for every skin type, depending on the use
After using the Cleansing Milk or Cleansing Oil, apply Prepare Potion to a cotton pad and pat the entire face, neck and décolleté after cleaning.
Apply a nourishing hannah cream afterwards
Always use a suitable SunPerfection cream during the day
Tip: Prepare Potion can be used 1 or 2 times a day, depending on the skin condition, as a post-cleanse.
View the product leaflet below
Product features
Brand:

hannah

Care objective:

Matte finish

, Reduce Pimples & Blemishes

, Reducing skin irritation

, Reduction of marred veins

, Reduction of pigmentation and age spots

, Skin tone improvement

, Smoother skin

Contents:

45 ml

Gender:

Women

, Men

, Teenager

Packaging:

Medium Size

Product Type:

Face lotion

Product line:

Acne Line

Skin problem:

Acne

, Eczema

, Pigmentation

, Red skin

, Rosacea

Skin type:

All Skin types

, Blemished skin

, Dry skin

Suitable for:

Face

Texture:

Liquid