hannah Juvi Protect 60ml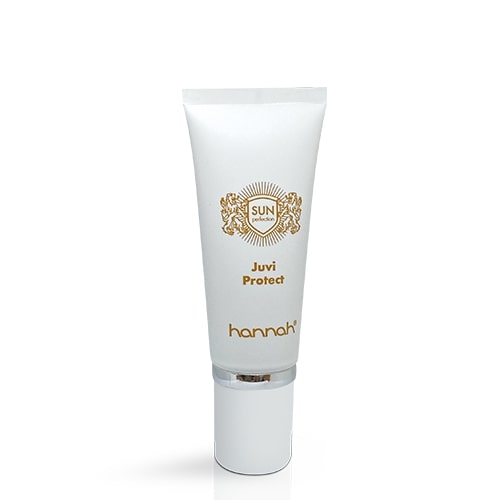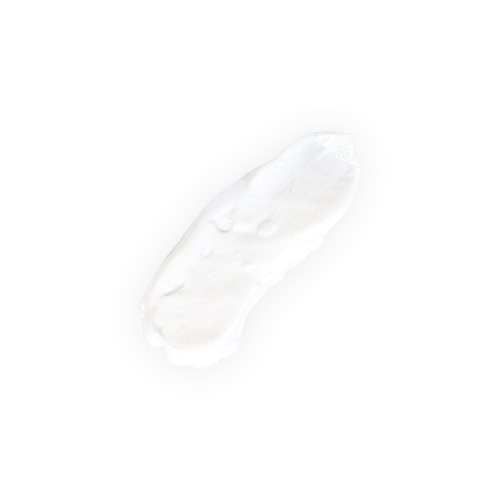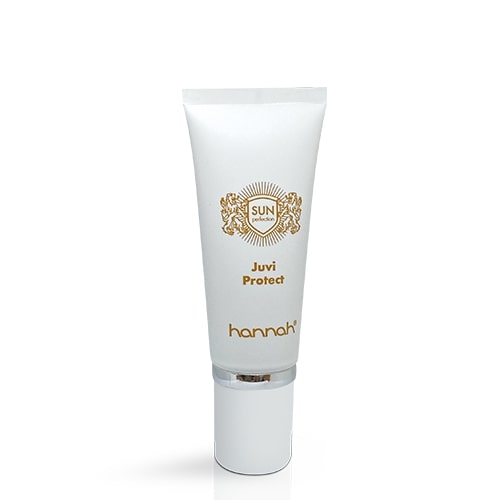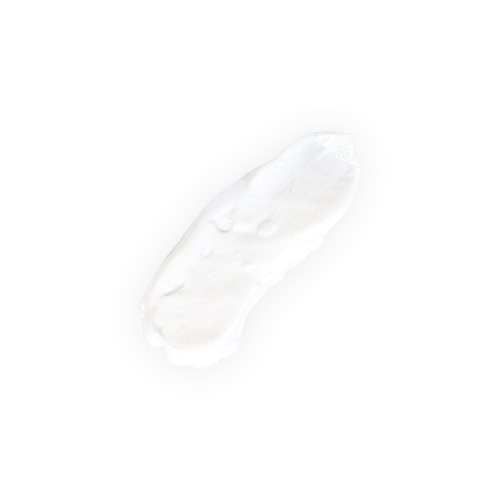 hannah Juvi Protect
Juvi Protect is suitable for skin type I-II, i.e., very light skin. People with this skin type do not or hardly tan and burn quickly. This skin type requires a UV filter High (SPF30), in other words, a high degree of protection. With this skin type, it is essential to use a high SPF and optimally protect the skin against free radicals using a formula rich in high-quality antioxidants. This product also reduces skin irritations and redness and has calming properties due to the very high dose of Aloe Vera.
The benefits of Juvi Protect:
Calming and cooling
Supplementary to the natural fat/moisture balance
Anti-inflammatory
Powerful antioxidant effect
Equipped with integrated UV filter High (SPF30)
How to use Juvi Protect:
Use a protection factor suitable for you when staying outside for a long time. Do this generously and repeat this after two hours or more with solid perspiration and also after swimming. Please note that multiple applications do not have a cumulative effect;
Use Juvi Protect for skin type l-ll as a daily product, possibly over or under a suitable development, to take full advantage of the good properties of sunlight.
Product features
Gender

Women

, Men

, Teenager

Skin type

Aged skin

, Dehydrated skin

, Dry skin

, Normal skin

, Sensitive skin

Skin problem

Couperose

, Eczema

, Pigmentation

, Red skin

, Rosacea

, Skin Aging

, Skin irritation

Product Type

Sunscreen

Product line

Sun Perfection Line

Care objective

Calmed skin

, Reducing skin irritation

, Reduction of UV damage

Suitable for

Face

Texture

Creamy cream

Protection Factor

SPF 30

Contents

60 ml

Packaging

Travel Size

, Full Size

Brand

hannah

Key Ingredients

Aloe barbadensis leaf juice

, Bemotrizinol

, Butyrospermum parkii butter

, Cocos nucifera oil

, Helianthus annuus seed oil

, Lecithine

, Macadamia ternifolia seed oil

, Sodium ascorbyl phosphate

, Tocopherol

, Unival-A