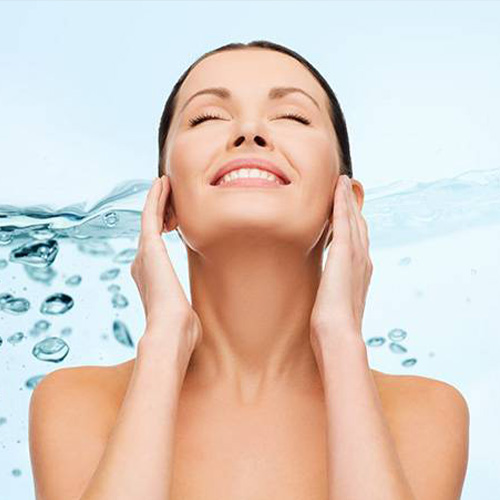 Optimal skin cleansing with Het Hannahuis
We live busy lives and often in environments that demand a lot from us. From air-conditioned buildings we walk into summer reality. Heavy traffic creates dust and smog, and we walk through it.
At home, there is much waiting for us that needs to be taken care of in a short period of time. There are days when we feel like we are completely lived. At night we look in the mirror and see that by now we are entitled to a good maintenance. We want to feel fresh and rested again.
It doesn't matter if the person looking in the mirror is a man, woman, or adolescent. Before we can start the day fresh or after a strenuous day that takes a lot out of us, our skin may be cleansed. This makes us feel good and fresh, and we see the differences immediately.
When washing our face before going to sleep, we want a thorough cleansing and optimally prepared skin for several hours of sleep. Good skin cleansing products remove dirt but do not stress the skin as a standard soap can do.
Those who follow up skin cleansing by using moisturizers or a nourishing oil give their skin the care it deserves. For deep cleansing, it is a good idea to regularly use a scrub, which removes dead skin cells. This prevents pores from becoming clogged and potentially inflamed.
Soap is effective as a cleaning agent, but because most soaps are alkaline, soap is also a strain on the skin, which is at risk of drying out. Using a cleansing oil, which not only effectively dissolves fatty substances but also replenishes the natural skin fats that keep the skin supple, is an equally effective but more skin-friendly solution.
Deep cleansing by exfoliating or using of enzymatische peeling ensures that deeply penetrated dirt particles and irregularities are removed. The skin will visibly improve and feel smooth and fresh again.
If you have been on vacation and spent a lot of time outdoors, it is to be expected that you may have overexposed your skin to the sun. You may have been able to avoid sunburn, but there is definitely a chance that your skin will peel when you get back home. Just then, a deep cleanse is a good idea, even if you feel that your beautiful tan will disappear sooner. After all, shedding skin increases the chances of clogged pores.
If you are looking for a good range of skin cleansing products, you should definitely experience the offerings of the hannah house.
All products are developed domestically, with daily practice and skin conditions as the basis. In addition to general skin cleansing product lines, the hannah house also offers product lines for special skin types with different requirements. Consider, for example, skin prone to acne, dry skin or aging skin.