hannah skin cleansing
This article will discuss skin cleansing, why it is so important, and how best to do it.
The importance of a hannah skin cleansing
That you should cleanse your skin, most people know. But why this is so important is often only partially clear to many people. In this article, we want to tell you more about what a good skin cleansing should comply with and why you are helping the skin.
If you do not cleanse your skin, the result can be that the skin becomes gray and dull, the pores can clog, causing impurities to form, and the skin is less protected from external influences such as the sun. In particular, clogging the pores can have unpleasant consequences where inflammation can occur. To prevent this, a good hannah skin cleansing is essential.
Besides neglecting good skin cleansing can have all kinds of unpleasant consequences, it is also true that skin cleansing ensures that active ingredients are not or barely absorbed by the skin. The effect of a cream will therefore be minimal, even if the cream is so expensive. In short, a good hannah skin cleansing is the basis of the daily care ritual.
A good hannah skin cleansing is done as follows:
Because the skin produces waste products both during the day and at night, skin oils come to the skin's surface. If you wash them with ordinary tap water, these skin fats will not dissolve; water does not dissolve fat. Skin cleansing products from hannah are developed to dissolve these skin fats and thus actually remove them from the skin's surface. Since the production of these waste products continues throughout the day, it is essential to cleanse the skin in the morning and evening.
Cleansing the skin is done by applying a small amount of hannah cleansing oil or hannah cleansing milk on the palm of your hand and spreading it on a dry face. Wet your hands with lukewarm warm water to wash your face. Then rinse everything off with water and cleanse the skin with some lotion after. This is best done by applying some cream on a dry cotton pad and using it to cleanse the skin; this removes the last traces of dirt and restores the acidity (PH) of the skin.
Some other things to keep in mind while cleansing are:
Wash your hands before you start
Do not use cleansing wipes; they cleanse superficially and dry out the skin.
If you use makeup, remove it with a cotton pad with some cleanser.
Peel the skin 2 to 3 times a week with a gentle exfoliant. This removes dead skin cells so active ingredients can be absorbed even better.
Now that you know how best to perform a good hannah skin cleansing, we would like to take a moment to look at the different cleansers that hannah offers. In other words, which cleaner is suitable for which skin type? hannah has two types of cleanser: hannah cleansing oil and hannah cleansing milk. Below we have briefly listed the differences for you.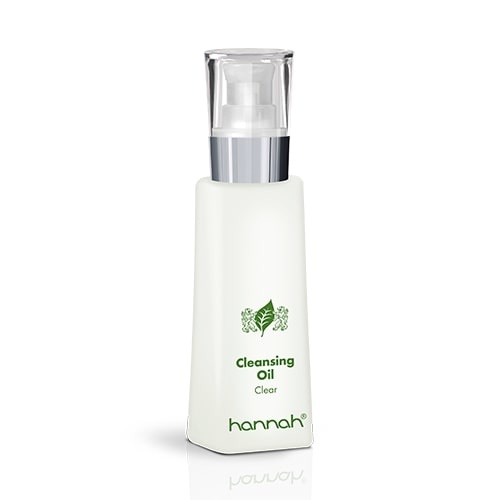 Very mild but effective natural facial cleanser based on natural oils. It has a hydrophilic composition, so the product mixes well with water. The Cleansing Oil contains dermofeel, which ensures high tolerability. Suitable for: oily, dry, sensitive, dehydrated, aging, and demanding skin. It can also be used for acne, rosacea, eczema, and skin irritation.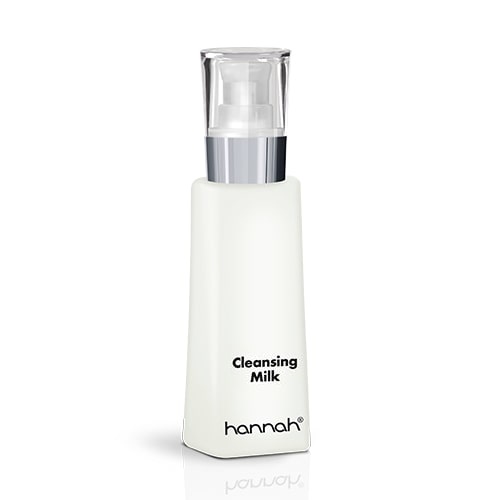 pH-neutral facial cleanser that cleanses the skin in a highly gentle but intensive manner. It has a hydrophilic composition, allowing the product to mix well with water. Suitable for: normal, oily, dry, sensitive, dehydrated, aging, and demanding skin. It can also be used for pigmentation.

Both cleansers are widely applicable; in general, the cleansing oil, especially with the addition of Dermofeel, is mainly used for the more problematic skin because, with this product, the chance of a reaction is very low. Yet Cleansing Milk can also be used for this but is mainly applied to the more normal skin.
Skin advice
After reading this article, if you still have questions about cleansing the skin or using one of the hannah skin cleansing products, please feel free to contact us or request skin advice tailored to your skin. We'll then let you know about the best cleansing for your skin.