hannah Vanispot 2x8ml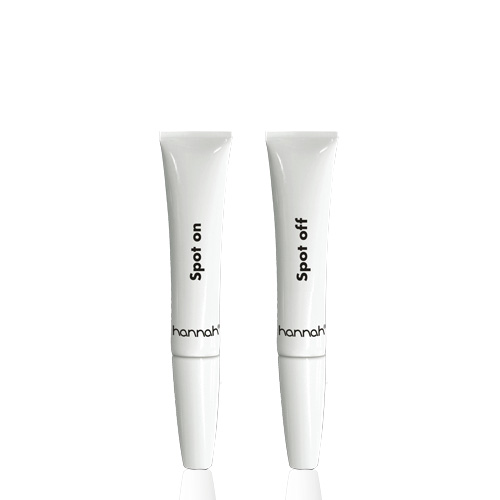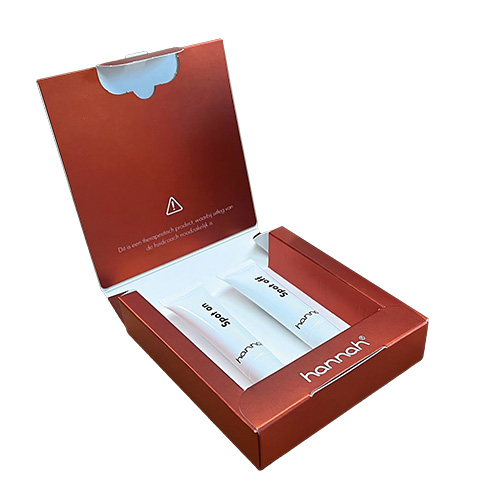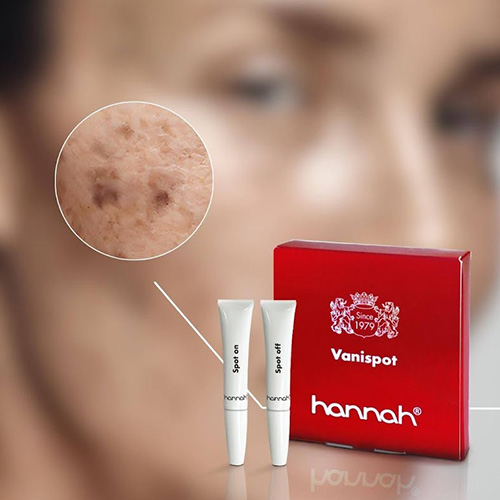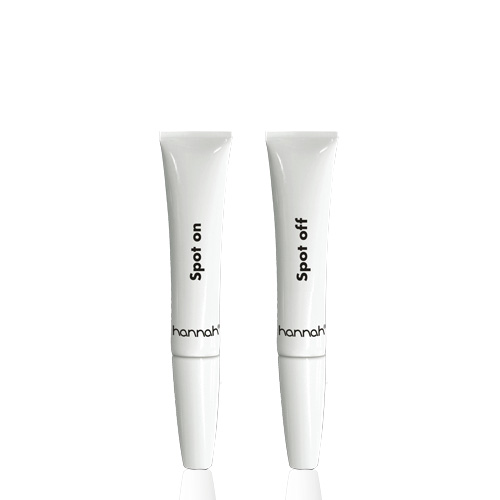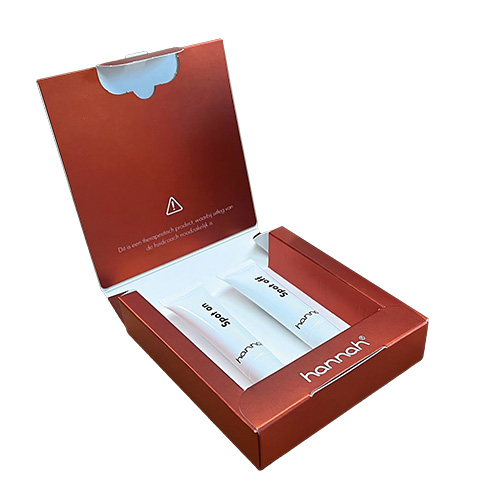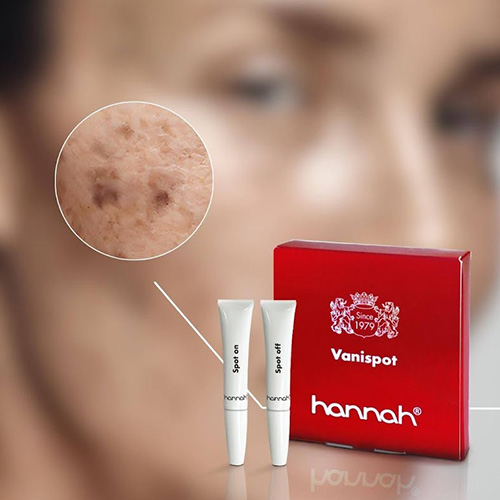 hannah Vanispot
Hyperpigmentation is an increasingly common skin problem. Hormonal fluctuations, intense peels and other forms of skin damage, such as impurities, can cause local accumulations of pigment. To reduce this, there is the hannah Vanispot. This duo product contains a combination of active ingredients specially formulated to be used in two phases.
Spot On
The first phase, called Spot On, prepares hyperpigmentation by using a unique blend of six different acids. These stimulate cell renewal, bringing excess pigment to the surface of the skin. Ingredients such as azelaic acid, mandelic acid, glycolic acid, ferulic acid, kojic acid and tranexamic acid provide an effective start in improving pigmentation spots.
Spot Off
Next comes phase two, Spot Off. This phase effectively combats hyperpigmentation using a blend of highly concentrated actives such as niacinamide, vitamin C, licorice root extract and almond and tranexamic acid. Here, the focus is on shedding excess pigments and brightening the skin.
The benefits of Vanispot
Peeling
Equalizing
Complexion brightening
Reduction of excessive pigmentation
Lightening from the inside and outside
How to use Vanispot
During phase one, the spot is dabbed with the Spot On once or twice daily for one to two weeks, depending on skin condition and type. In phase two, the pigment spot is dabbed with the Spot Off once or twice daily for up to two weeks on well-cleaned skin.
Squeeze a subtle amount from the tube onto the hand and apply evenly to the pigment spot with the fingertips.
After applying the Vanispot, both in phase one and phase two, apply a nourishing hannah cream. Preferably the hannah Equalizer and/or hannah Fade Treatment, in order to enhance the desired result.
Use of Vanispot should only take place on the advice of a skin coach and preferably as a course of treatment.
Product features
Gender

Women

, Men

, Teenager

Skin type

All Skin types

Skin problem

Pigmentation

Product Type

Spot Treatment

Product line

Basic Line

Care objective

Reduction of pigmentation and age spots

, Skin tone improvement

, Smoother skin

Suitable for

Face

Texture

Cream

Product characteristic

Fragrance free

, Suitable for Breastfeeding

, Suitable for pregnancy

Contents

2 x 8 ml

Packaging

Travel Size

, Full Size

Key Ingredients

Azelaic acid

, Ferulic Acid

, GWhite VCE

, Glycolic acid

, Glycyrrhiza glabra root extract

, Kojic acid

, Lactobionic acid

, Mandelic acid

, Niacinamide

, Tocopherol

, Tranexamic acid