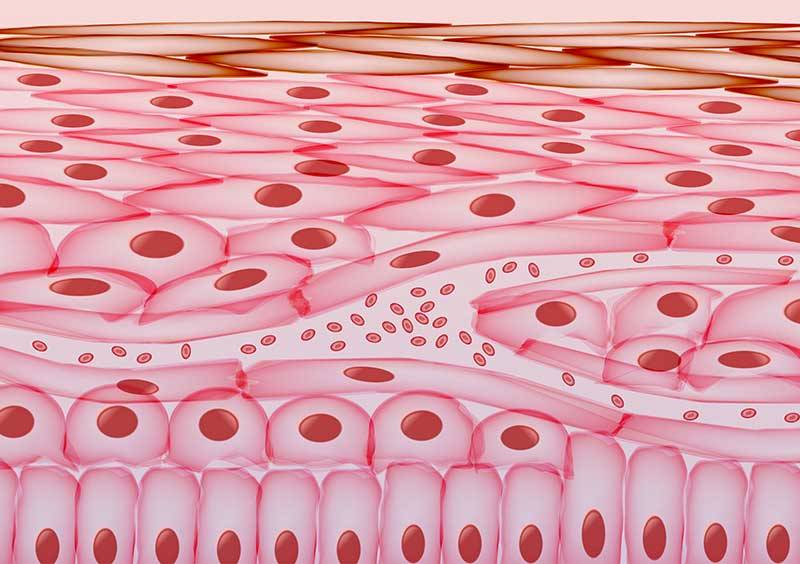 The importance of blood flow in the skin
Why is a good blood flow so important for your skin? Insufficient blood flow reduces the quality of your skin. The result is accelerated skin aging, which will be especially visible in and around the face. Fortunately, you can stimulate blood flow to the face with hannah's special products, and we would love to tell you more about this!
Causes and symptoms of poor skin blood flow
Often, reduced blood flow to the skin is caused by external factors. Examples include dry air in the office, harsh weather conditions or too many hours of sunshine. Poor circulation is especially noticeable in and around your face. For example, you may experience gray or pale skin or too much fluid retention. Facial skin can also become flaky or you may suffer from persistent acne.
Consequences of lesser blood flow to your facial skin
In the long run, your skin also suffers from reduced blood flow. Immediate symptoms such as drabness, pallor or fluid retention, a skin with reduced blood flow ages many times faster. Other visible parts of the face, such as the neck and around the cleavage, can also age faster due to reduced blood flow. This is why it is so important to keep stimulating blood flow to the face and neck. This is how you effectively counteract the visible signs of skin aging.
How can you stimulate blood flow to your face?
To stimulate blood flow of your face, hannah Cell Active and Active Mask have been developed. These facial lotions improve the oxygen supply in and around the skin. With these products, important substances for your skin can be better transported. Cell Active and Active Mask contain active substances that stimulate the circulation in your face. As a result, you can see results after just fourteen days: the skin is healthier and looks more radiant. Because these products effectively improve the blood flow in your face, your skin can rejuvenate itself.
Not only to stimulate blood flow to your face
Moreover, with Cell Active from hannah, you can not only stimulate blood flow to your face. It is also an ideal product to keep enjoying a beautiful neckline and cleavage for a long time. You can easily order both Cell Active and Active Mask in our webshop.