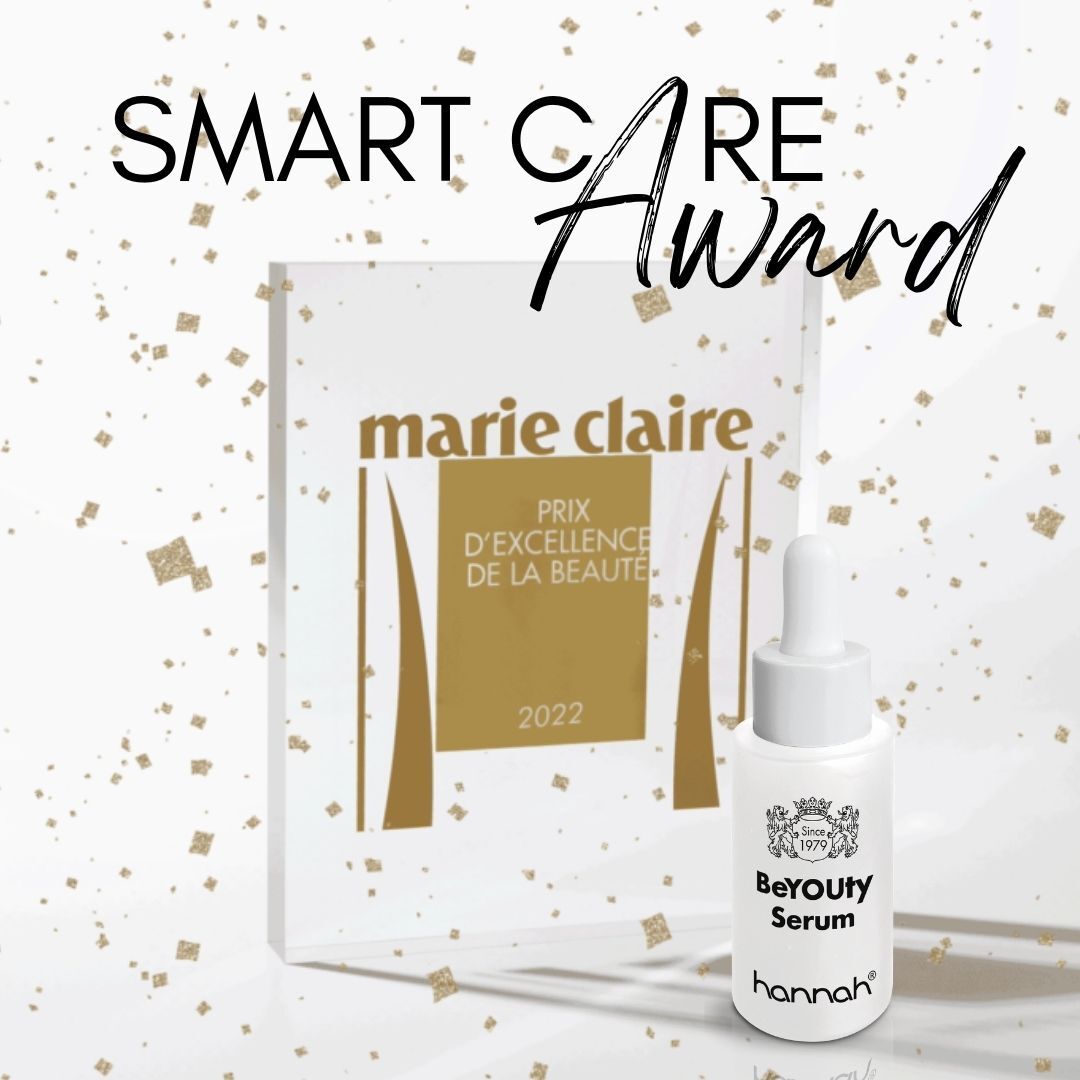 Smart Care Award for hannah BeYouty Serum
Every year, Marie Claire awards the Prix d'Excellence de la Beauté to the best new beauty products. This year, the hannah BeYOUty Serum walks away with a prize.
Smart Care Award
The Marie Claire d'Excellence de la Beauté awards are given each year to the most beautiful and innovative beauty products of the year, and this year hannah walks away with the Smart Care Award.
The jury says of the hannah BeYOUty serum: "Clever how hannah responds to the current need with this serum: maskne - or blemishes after wearing a mouth mask. With a gentle but effective formula, which spreads nicely and does what it promises."
hannah BeYOUty Serum: an award-winning product
The BeYOUty Serum is the solution to reduce and even prevent blemished or irritated skin caused by wearing mouth caps, among other things! This unique serum ensures an even and flawless result for every skin tone. By combining different, effective ingredients, this serum proves that mixing with high-quality, synergistic active ingredients offers the right approach from the core for skin problems. Not only skin suffering from maskne, but also sensitive and easily irritated skin can use this serum without worry. The redness of impurities and irritations are significantly reduced, and the skin remains better protected when wearing a mask. A godsend for pigmented skin, where even the slightest damage can leave a permanent stain. With this innovative and multi-applicable serum, hannah once again does not shy away from any skin problem!